Regular price
Rs. 1,399.00
Regular price
Sale price
Rs. 1,399.00
Unit price
per
Sale
Sold out
Type: Species
Fragrance: Yes
Flower Colour: White
Flower Size: 7-9 cm
Conditions: Intermediate to warm
Plant Size: Matured | Please refer to plant picture for size reference.
Pot Size: 10 cm
Potting Media: Coconut Husk
Cymbidium Orchid Care Guide

Heat-tolerant Cymbidium can flower even in higher temperatures unlike the standard Cymbidiums. They like a well draining drier medium like Pine Bark.

  Light

Ground Orchids thrives in bright indirect light and also tolerate direct light for some time if the  humidity is above 60%.

 Learn more about light

here 

 Watering

Ground Orchids are generally potted in garden soil or Coconut Husk or Coco Peat. Depending on the pot size they may take time for medium to dry.  So touch and feel the medium and water when them medium is half dry. Learn more about watering here

Fertilizing

Weekly once with Bio-20 or Basfoliar 19:19:19 for growth and rooting. Once a month with Basfoliar 13-40-13. Learn more about fertilizing here

 

 
Shipping & Delivery

Plants are shipped within 1-2 business days. It takes 1-3 days to deliver, depending on the location. Learn more
Cymbidium dayanum alba is an extraordinary species, native to Southeast Asia including Thailand, Myanmar, Malaysia, and Indonesia. It possesses delicate snow-white flowers with captivating allure. Elegant, gracefully-curving spikes provide the backdrop for many blossoms, each with its own delicate fragrance. Easy blooming species, Subtle petals and yellow centers display a timeless beauty, making this orchid a highly desirable choice.
View full details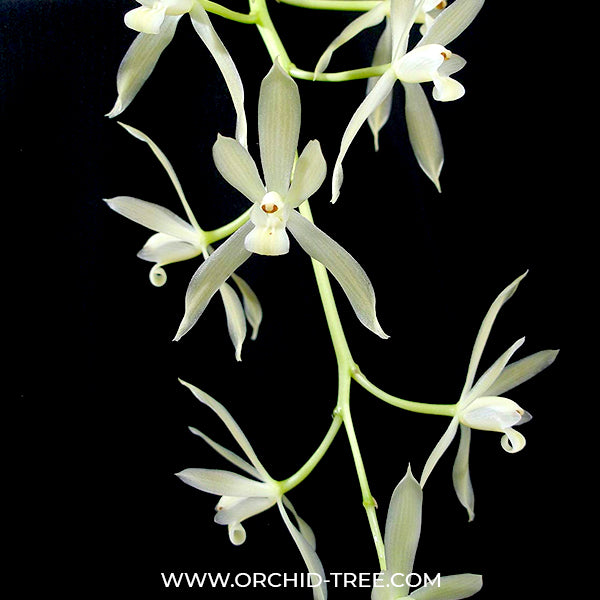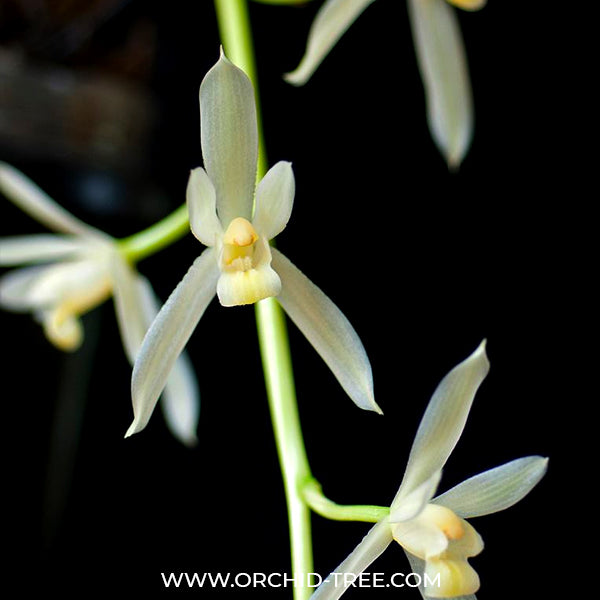 Disclaimer

1. Colors, patterns & size of the flowers can vary due to the variations produced by hybrids or species.

2. There are chances that the buds/flowers could dry up in transit during Shipping after packing.

3. The local climatic conditions, season and the nutrition given can affect the brightness & colour intensity of flowers.

4. While we make every effort to match the actual colours of the flowers, the photographs may not be the exact representation, due to different monitor settings.